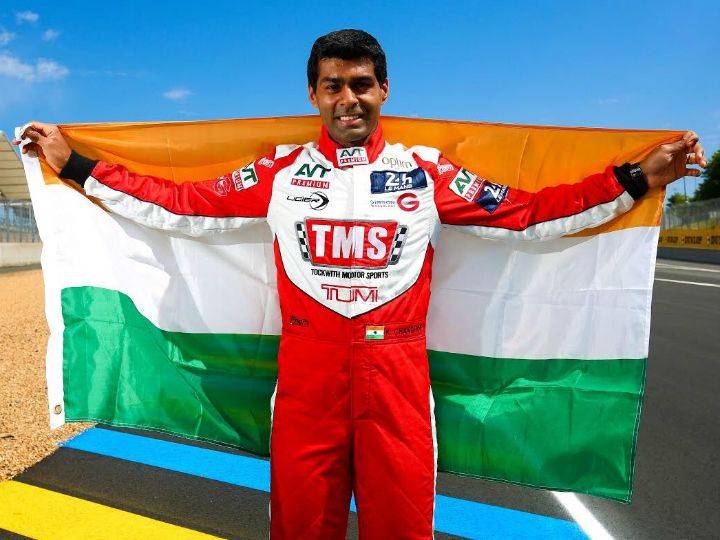 While the whole country was gearing up for an action-packed Sunday afternoon given the Champions Trophy final between India and Pakistan, there was another Indian who was making the country proud on the global stage. Former F1 driver Karun Chandhok was making his 5th appearance at the iconic 24 Hours of Le Mans endurance race in France. Karun is the only Indian to have participated in Le Mans which is regarded among the toughest motorsport events globally and also as one of the most popular racing events. 
Chandhok was behind the wheel of the Ligier JSP217 – Gibson car in the LMP2 class. He was driving for British outfit "Tockwith Ligier" which was also making its debut this year. The Indian driver's team-mates included rookie 17-years old Philip Hanson and Nigel Moore. Qualifying didn't go according plan for Tockwith Ligier as they started the race from 27th position on the grid. Nigel Moore's good start helped the team creep up to the 21st position. Chandhok put in some fast times despite his Gulf livery Ligier chassis being slower than the Oreca chassis which had posted the best time for the LMP2 category. 
Chandhok, in total, did five stints in the race which was his highest ever in his Le Mans career. The long hauls put in by the Indian driver enabled the team to rise up to 14th place. The most difficult outing for him was his last session which was over three hours of night driving that tested his mettle. Chandhok drove finely to elevate his team to 9th place with 2.5 hours remaining. 
The Ligier faced brake issues in the closing stages of the race making the team drop one place to finish 10th overall in the LMP2 class. Chandhok's team finished 12th overall which is a great finish for a team that was making a debut in one of the toughest endurance races globally. In a country where the officials see motorsport as entertainment, it was heartening to see Vijay Goel, Minister of Youth Affairs and Sports, congratulate the Indian racer on Twitter – "Super proud of Karun Chandhok! Keep vrooming towards glory. Best wishes!"
Source link